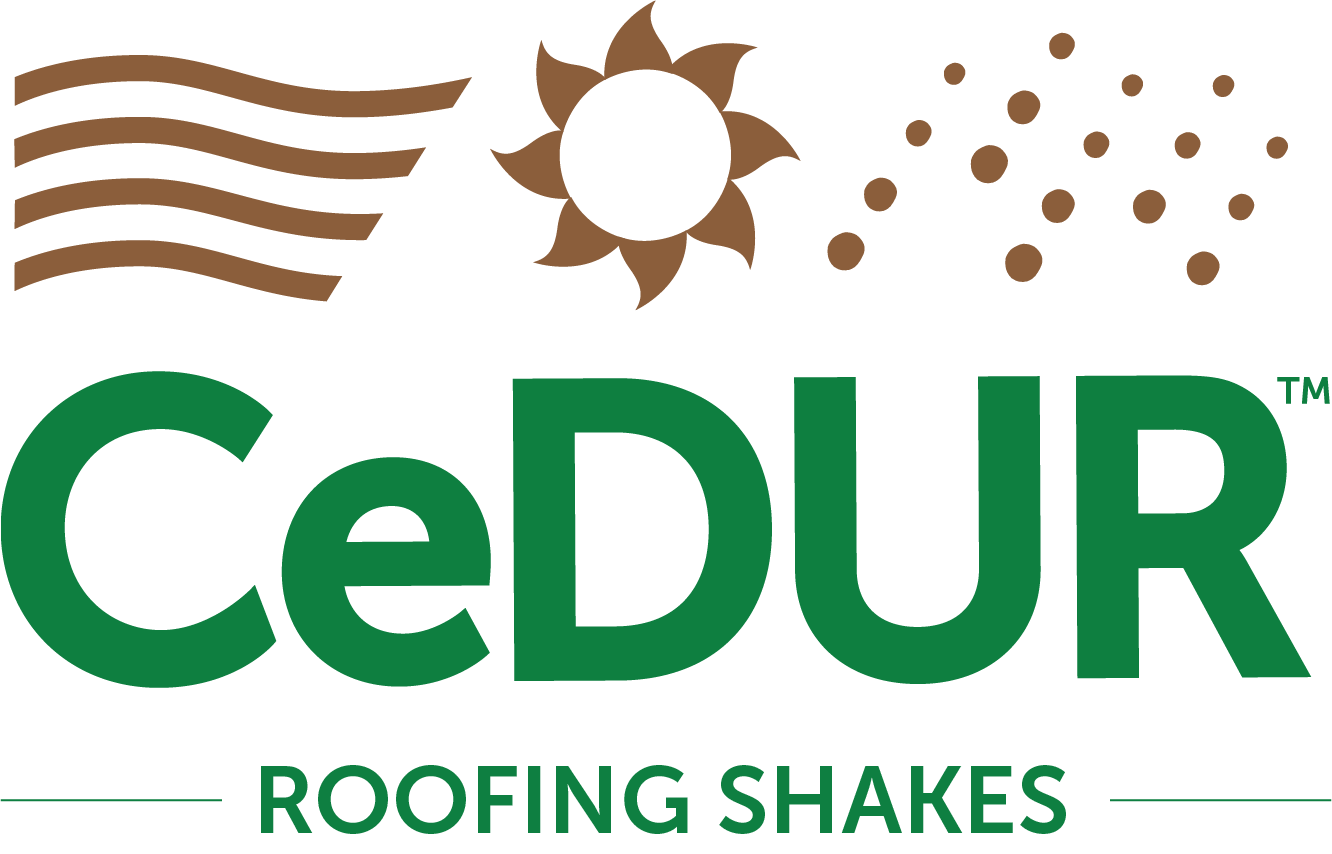 The wood shake alternative with true-to-life color, grain pattern and texture.
No fading, cracking, decay, rotting or risk of fire.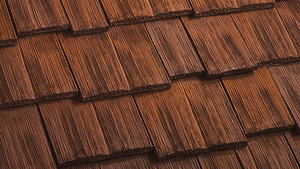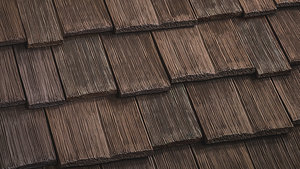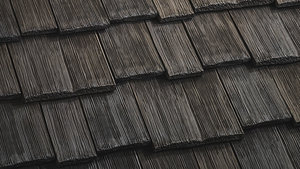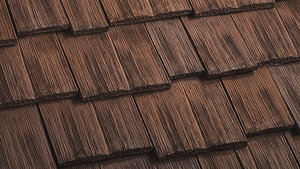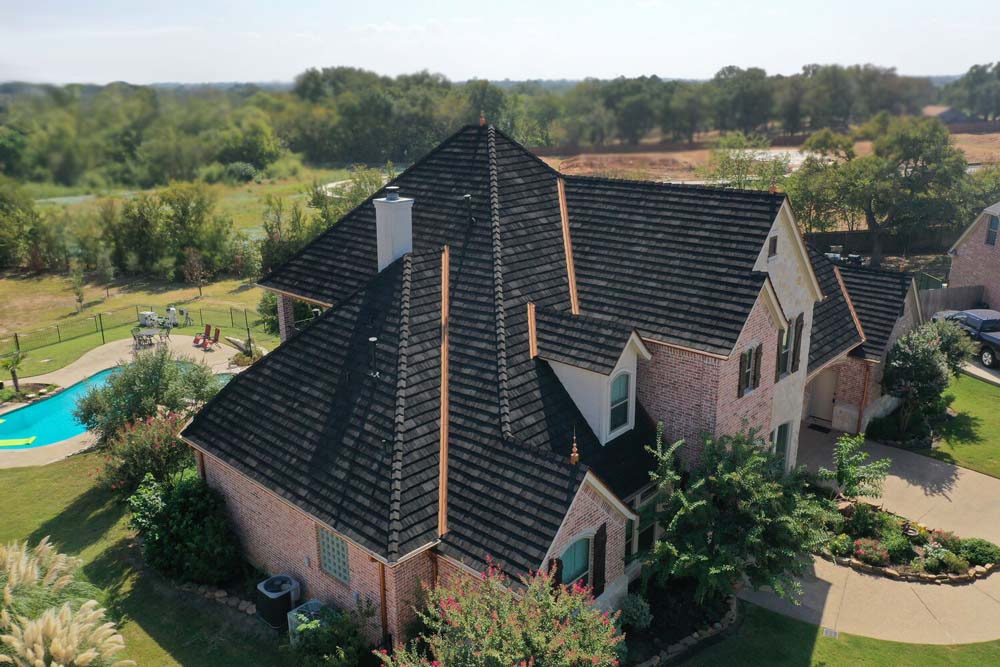 CeDUR is the most natural wood looking roofing product available. Our State-of-the-Art Polyurethane manufacturing process allows us to mold each CeDUR shake from natural wood, giving CeDUR unquestionable wood beauty while enhancing your home's curb appeal and property value. CeDUR gives your home classic wood beauty without the constant maintenance inherent in natural wood.
Deep Grain Patterns
No Water Absorption
No Mold Or Mildew Growth
Rich Natural Wood Appearance
No Plastic Or Sheen Appearance
No Splitting, Rotting, Decay, Or Risk Of Fire
Thick Beautiful Shadow Lines And Grooves
Natural Movement Is Designed Into Our Product To Give Your Roof The Natural Cedar Shake Appearance
Just A Few Of The Benefits of CeDUR Shakes
Highest Impact Rating
There are four impact resistance ratings from 1 to 4, with 4 being the most impact resistant. In the Class 4 impact test, a 2 inch steel ball is dropped from a height of 20 feet on multiple surface points of a CeDUR Shake. In order to achieve a Class 4 impact rating the material must withstand the impact test and not suffer damage.
CeDUR passed the test with a Class 4 Impact Rating.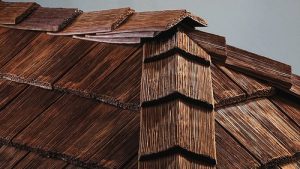 Shake Appearance
CeDUR shakes offer the same aesthetic appeal of hand split cedar shake. Our shakes are molded from real cedar, meaning our grain patterns, shadow lines, and texture are true to life. Natural movement is designed into our product to give your roof the natural cedar shake appearance. CeDUR shakes may be installed in a straight course or staggered course.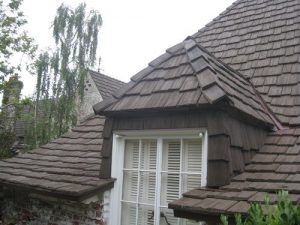 Solid Color Throughout
Solid Product With Color Through Pigmentation
Our Color Through Pigmentation allows color to permeate all the way through our product instead of being applied to just the surface of the product.
A solid product composition also means better insulation for your home. CeDUR is an energy efficient roofing material with an R-Value in excess of 2.0. This provides added roof insulation and makes your home warmer in the winter and cooler in the summer.
CeDUR Shakes Roofing Gallery