A free roof estimate can put your mind at rest.
You know you need to do something about your roof, but it's hard to know where to start. What sort of roofing system offers the best value? What about colors? When can it be done? To find out, you need a roofing quote.
We're happy to quote you on any roof ---from basic asphalt to metal roofing prices, residential or commercial roofing. Springfield, MO and the surrounding area knows you can rely on Homestead Roofing for the best prices and highest quality work.
When our professional inspector/estimator comes out to perform a free roof inspection for you and then provide an estimate for roofing, he checks carefully to see exactly what needs to be done, the best way to do it, and the most economical way to install the roofing you'll be proud to have.
Fill in the form above, or give us a call at (417) 863-1523.
Learn about our proposals below.
The Proposal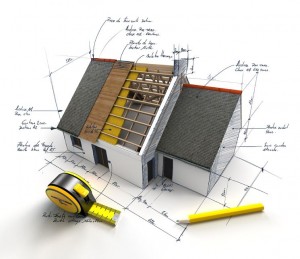 Once you have decided to take the next step, Homestead Roofing can prepare a proposal for you, offering several types of roofing options from good to best, with pricing on structural issues and the roofing system itself. The proposal will line out choice of products and designs, give you a solid idea of the prices of each choice, and include the name brands of the roofing materials. It will clearly let you know what you are agreeing to, and what the obligations are for both you and the roofing contractor. It may also include financing options.
The final step is a contract, which will spell out all the details of the roofing agreement. We encourage you to read the estimate and proposal very carefully, and ask for clarification if you do not understand something. We are happy to show you samples of the materials we will be using, as well as photographs of similar projects we have completed.
Ready for a free estimate? Roofing repairs should never wait too long.
Contact us today.