Asphalt Roof Replacement Cost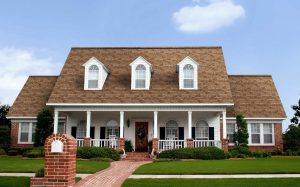 It's time - the roof finally needs replacement. That means you're probably wondering what the asphalt roof replacement cost is going to be. Here's a guide to help you understand new roof pricing for homeowners.
Of course,  not all roofs are made the same and not all roofers charge the same prices. But as a general rule, most roofing contractors (and many insurance companies) will figure their  asphalt roof replacement cost within $3.50 to $5.50 per square foot. They may also calculate costs at $350 to $550 per square of architectural shingles installed. A square is equal to 100 square feet of roof surface. An average roof size in the US is about 1,700 square feet.
Those numbers mean you can expect to pay between $6,000 and $9,350 for a typical 1,700-square foot (17 squares) roof. A larger home with garage, with a  3,000-square foot (30 squares) roof, will cost between $10,500 and $16,500 for a  fully installed basic 30-year shingle roof.
What's Included?
The above price range normally includes removal and disposal of up to two layers of old shingles. It also includes installation of new underlayment and ice-and-water shield at the eaves and valleys of the roof,. (This is done in accordance with the local building code requirements.) Any necessary local building permit expenses are also included in the costs.
Some Other Factors for Pricing a Roof
The type and overall complexity of your roof (number of floors/levels, skylights, chimneys, dormers, ease of access, and overall roof difficulty) will impact the final estimate. Your choice of shingles and the home's geographic location may also play a part.  Each contractor may bid a little differently, so your total average cost for a composition shingles roof could range from a low of $2.75 to a high of $7.50 per square foot, or $275 to $750 per square installed.
Generally, a typical single family ranch home in the US will have a roof area of about 15 to 20 squares.  That means on the low end you are looking at anywhere from $5,000 to $8,000 for a simple roof replacement job. On the high end, your total cost could range from $9,000 to $15,000 A more difficult installation, premium materials, and comprehensive workmanship warranty may, indeed, cost you more.
Here is the breakdown of typical asphalt roof replacement costs you can expect for materials and professional installation.
3-tab 25 Year Shingles
The materials cost  for basic 3-tab, 25-year shingles ranges from $150 to $200 per square for all the necessary materials.  In addition to the shingles, materials may include any necessary roofing felt/underlayment, ice-and-water shield, nails, and ridge-vent. Roof flashing details such as valley, drip-edge, gable, and chimney flashing and caulk will also be included.
Most professional licensed and insured roofing contractors will require an installation cost that is about 60% of the total cost. Thus, a 3-tab composition shingle roof will cost an average of $350 to $450 per square to install.
The installation assumes single story houses: ranch, cape, or colonial, with a hip and gable combination roof.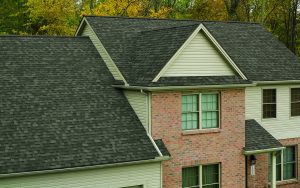 Ranch type houses in the US  generally measure an average of 15 to 20 squares in terms of their actual roof surface. That translates to $6,725 to $9,000 for the very basic composition shingles roof installed. That figure is based on the average installed cost of $450 per square, with a typical 5-year workmanship warranty.
The 3-tab (25 year) shingle is the most basic and least expensive kind of roof shingles. Surprisingly, 3-tab shingles are often more difficult to install than architectural shingles. While they are lighter in weight, the installer has to make sure every part of the roof shingles align properly in order to have straight lines and a nice looking shingle pattern.
30-Year Architectural / Dimensional Shingles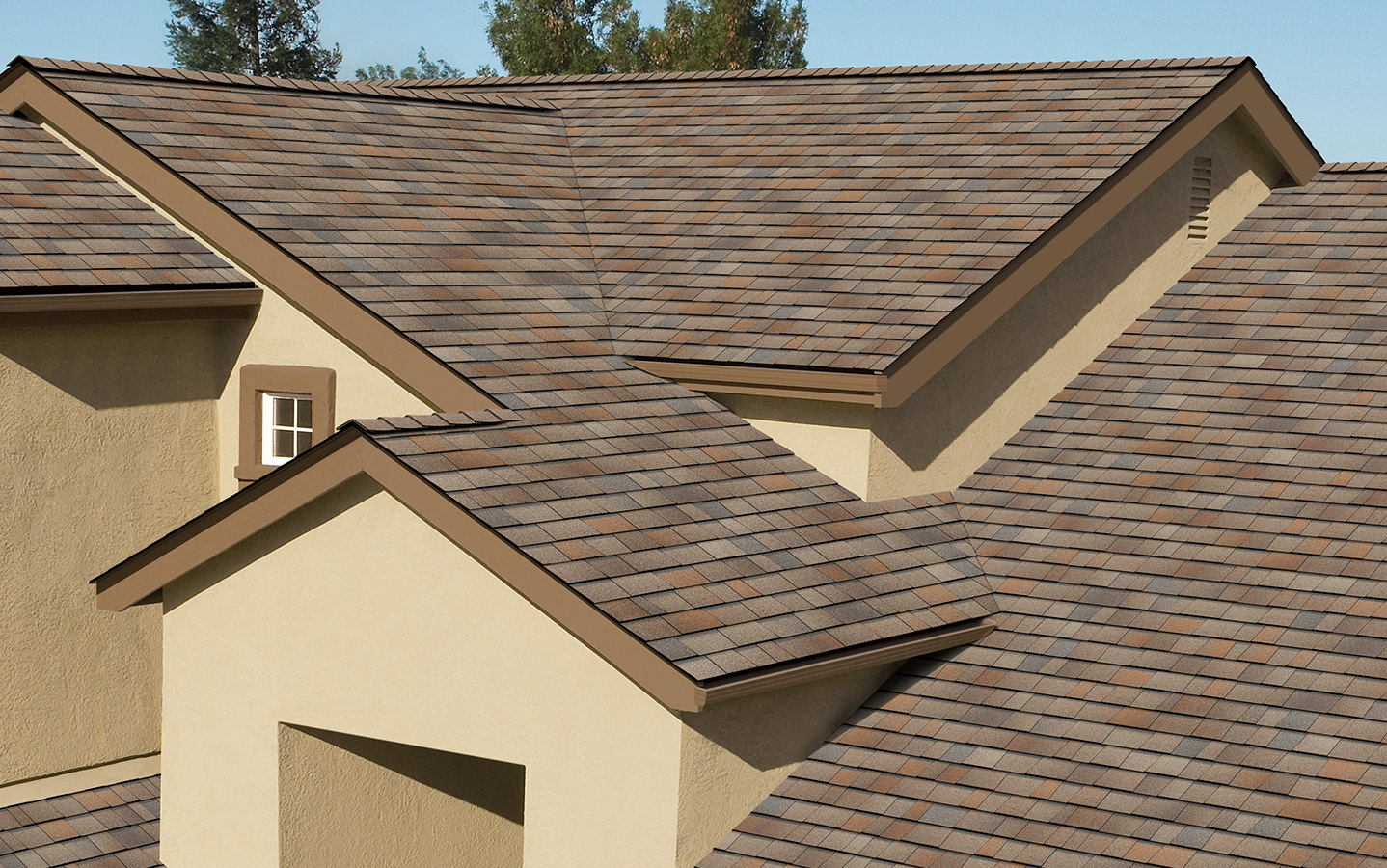 Expect to pay a bit more for 30-year architectural (dimensional) shingles. These shingles are a fair bit thicker (and therefore longer lasting) than 3-tab shingles. They are more commonly installed by contractors who want to offer a better value to the homeowner.
Architectural shingles will probably cost you $75 to $100 more per square to install than the 3-tab 25-year shingles. This increase is  somewhat greater than the difference in materials cost of materials, and should reflect a higher quality of installation.
The bottom line: Total cost for a basic, single-story hip and gable roof on a ranch house ranges anywhere from $7,850 to $11,000. The actual size and complexity of the roof, your contractor, installation quality, warranty details, and your home's geographic location will all influence the costs.
Give us a call today for a free estimate. Our prices are reasonable and our workmanship is excellent!
Premium Shingles 
Premium architectural shingles boast a 50-year lifespan. Your total average cost will range from $450 to $750 per square installed, or anywhere from $9,000 to $15,000 depending on the contractor, roof access/difficulty, your home's location, etc.
Some premium shingle profiles can cost as much as $50.00 per bundle, and will require four or five bundles, depending on the profile, to cover a square of roofing surface.
Thus, the cost of premium shingles can be as high as $200 to $250 per square before you even include the cost of other necessary materials and supplies.
However, part of the total installation cost increase for premium shingles should be reflected and offset by a longer labor warranty. This is the written promise of quality installation provided with the job. You should expect a comprehensive 10-year workmanship warranty at this price point for the premium shingles installation.